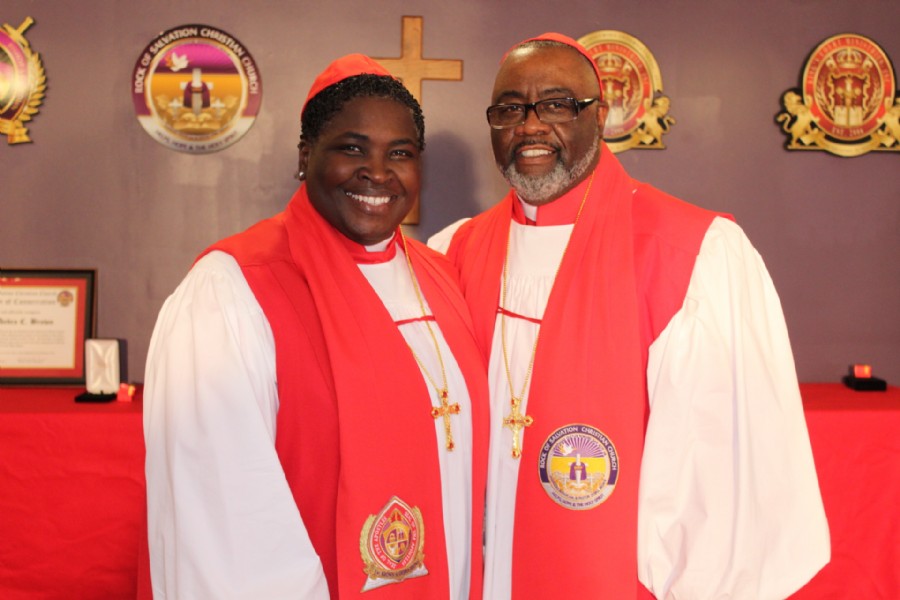 GREETINGS
We are so glad that you had an opportunity to visit our site today. We're located in the great city of Fayetteville North Carolina. We are excited about what God is doing for his families here at the Rock. If you are in need of a place to worship and build your families and individual lives, please come. 
Our Motto here is "We Thank God For You Today"  Let us grow together through the Word of God and Fellowship with one another.  If you are not quite sure of what it is that God is calling you to. We are here to "Help, and to Give Hope"" with the "Holy Spirit" leading and guiding us. 
If you're ever in this area please don't hesitate to come by to fellowship with us.  We are your extended family here in Fayetteville, NC. 

Apostles J.w. & Debra Brown
Rock of Salvation Christian Church
"One God, Saving Souls, and Building Families"
*** Content for reference [HP - Service Times] not found ***
*** Content for reference [HP - Updates] not found ***